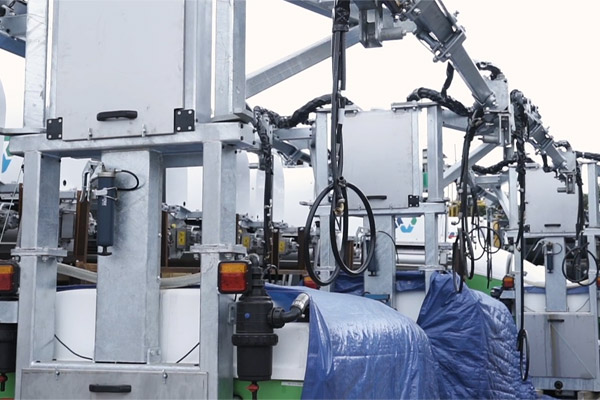 Engineering Research & Innovation (R&I) Services
When you want to take your engineering research and innovative solutions to the cutting edge, talk to us about our integrated research and innovation (R&I) services. Trinder have a proven and enviable history when it comes to developing world class products and equipment.
Trinder – Your partner in product realisation
With Trinder you will find the best pathways and engineering technologies to facilitate creation of your own successful, ground-breaking products. In fact, with our extensive research, innovation, design and development experience we can help you achieve success at every stage of the product realisation process. It doesn't matter if the project is small or large, or if you're starting from a concept sketch or a physical prototype, we can work with you to achieve your R&I business vision and/or project goals.
Trinder can assist with:
sourcing R&I funds
locating research expertise/technology/resources
creating the team needed to tackle your project to produce outstanding outcomes
At Trinder we realise that the R&D journey is a challenging one, consequently we also offer tailor-made project mentoring and management services. Additionally, if a commercialization partnership is an enticing option, then talk to us about our project partnership terms – a testament to our depth of commitment and confidence in our abilities.
Our partners in Research & Innovation
We have established working relationships/partnerships with the following:
Engineering Research & Innovation Specialisations
Primary industries
If your new idea is a machine, product or process, Trinder is the Research & Innovation provider you can trust to deliver a novel and effective prototype or finished solution.
With many years of Research and Development (R&D) experience – producing innovative world leading solutions, for the primary industries and allied sectors, we are ideally placed to help guide our clients and provide practical, well-engineered state-of-the-art engineering solutions.
Supported by professional networks and with strong, established links to funding agencies and national research providers we can formulate a plan and assemble a team to successfully realise your vision.