Need something constructed, installed or repaired?
Benefit from the Trinder Group's 60-years of experience providing fabrication solutions of the highest quality to New Zealand's primary industries and beyond.
Fabrication services
A range of fabrication services is provided through our Hope and Richmond-based workshops.
Our two Waimea Engineering workshops based in Hope (Tasman), specialise in heavy transport and mobile plant manufacture and repair.
We have extensive experience across the entire supply chain for forestry and many other primary industries.
Our Richmond based workshop has a team specialising in fabrication services delivering high quality structural steelwork to the residential, commercial and industrial sectors.
Fabrication Specialisations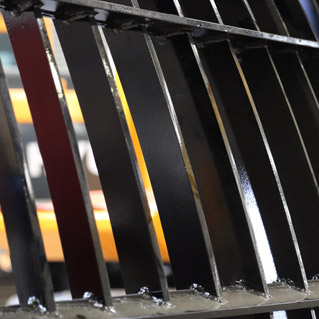 Safety is paramount. Well-designed access platforms, walkways and guardrail systems work to safely isolate your people from risks and hazards in the workplace. More »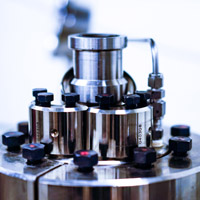 Practical mechanical solutions enhance safety and increase your productivity. Benefit from our ongoing research and dedicated partnerships with our own clients and wider industry in this field. More »

As a contractor, you will be focused on production – both in forest and off site – and so are we. Logging truck, trailer and forestry equipment engineering is our specialty – from design and manufacture to repair and modifications. More »

What are your requirements? We stock a wide range of mild, medium and high strength steel as well as abrasion plate, round and hollow sections, to meet your general engineering and repair needs. More »

Do you need a specialist design, development or manufacturing partner to work with? Or timely responses to breakdowns, scheduled inspections and regular maintenance? We offer a full range of plant and machinery engineering services. More »

Trinder Group is the only heavy vehicle manufacturing certifiers and the largest transport engineering repairer and manufacturer in the Nelson Tasman region. We can help you with custom builds, repairs, refurbishments and alterations. More »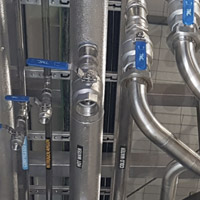 Trinder Group are specialists in the design, fabrication and machining of stainless steel, carbon steel and aluminium materials. More »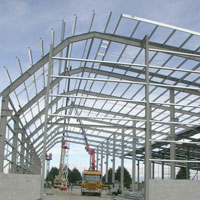 We are frequent suppliers of traditional structural steelwork for commercial, industrial and residential applications, as well as structural work for engineered timber construction buildings. More »