There is no room for complacency when it comes to maintaining and repairing heavy transport equipment – especially in the logging industry.
The experience Waimea Engineering offers is second to none. Covering everything from repair to refurbishment, maintenance, inspection and certification of a wide range of heavy transport vehicles and equipment, we are your one stop shop.
Largest transport engineering manufacturer and repairer in the Nelson region
Accredited certifiers and repairers of heavy transport equipment
Repairs, refurbishments and alterations
COF repairs
Chassis straightening repairs, extensions and alterations
Axle conversions
Draw beam fabrication
Tow eye replacement
Truck set ups
Custom builds
Approved agents and repairers for TMC Trailers and Patchell Trailers.
Top of the South agents for SI Lodec electronic weigh systems.
Vehicle retrieval and delivery following repair.

Chassis and Repair Capabilities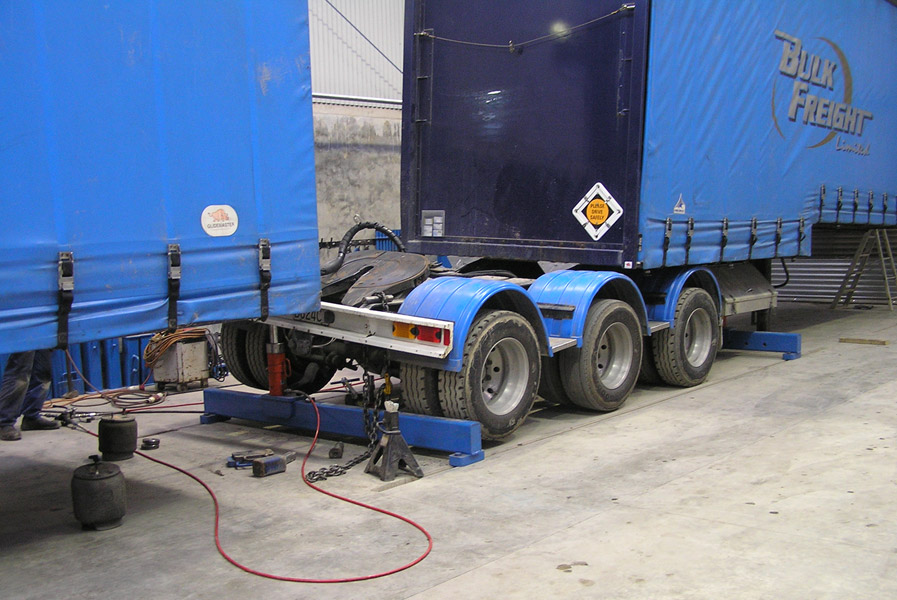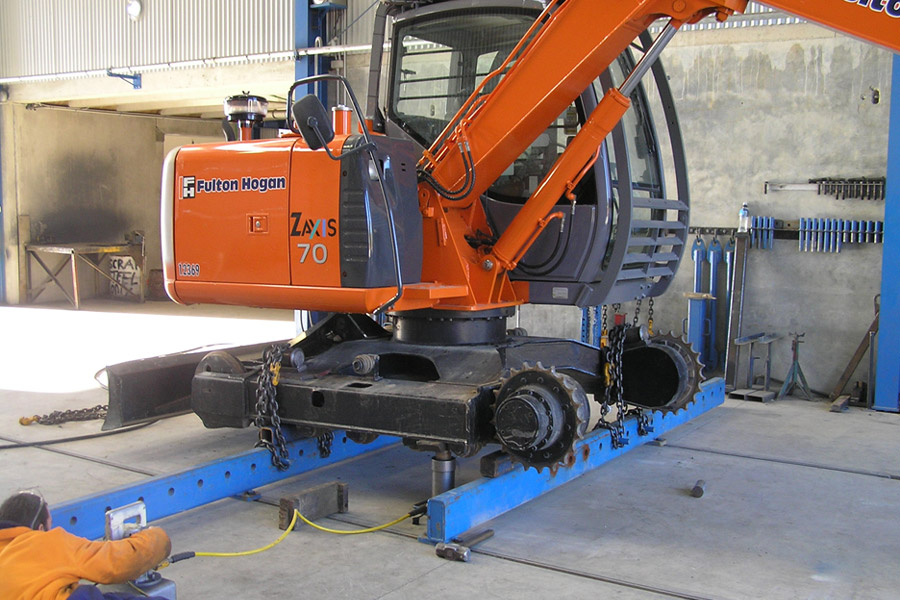 Waimea Engineering has extensive experience in the area of repair and maintenance of a wide range of heavy transport, forestry, and material handling vehicles and equipment. The company prides itself on ensuring critical attention to detail and having robust repair systems in place to carry out major chassis repairs and alterations on any manner of heavy equipment.
Waimea Engineering utilises a purpose-built repair system that is both user friendly and safe. Regardless of mobility, vehicles can be set up very quickly. Jacking frames are simply slid into place and bolted down where required.
The company has an excellent reputation in the industry for producing work to a very high standard and will project manage everything from retrieval to delivery. Whether it be minor repairs or a full strip down and chassis replacement choose Waimea Engineering as your repairer and ensure the highest quality in an industry that demands nothing less.
Our Specialisations in Transport Repair & Maintenance
We repair and maintain a wide range of heavy transport vehicles. Here are some areas that we specialise in.

As a contractor, you will be focused on production – both in forest and off site – and so are we. Logging truck, trailer and forestry equipment engineering is our specialty – from design and manufacture to repair and modifications. More »

Waimea Engineering are the only heavy vehicle manufacturing certifiers in the Nelson Tasman region. More »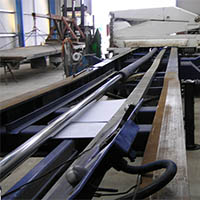 Waimea Engineering specialises in heavy vehicle chassis repair without heating, cutting or welding. More »